Socialize to Benefit Retriever Rescue of Colorado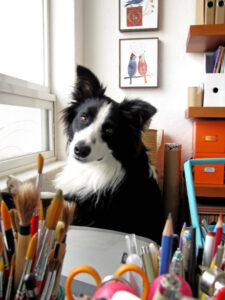 Come honor National "Take Your Dog to Work Day" with us!  First organized in 1999, "Take Your Dog to Work Day" was created to celebrate the great companions dogs make and to encourage their adoption from humane societies, animal shelters, and breed rescue clubs.
This annual event celebrates the human-canine bond and promotes pet adoption.  Employers are encouraged to support TYDTWDay by opening their workplace to employees' four-legged friends on this one special day.
So, whether you bring your furry friend to work or not, we invite you to come to Zoom Room Denver on Friday, June 22, for a Doggy Disco.  We are partnering with the Retriever Rescue of Colorado for this event, and you will even meet a few of the available dogs during the party.  Festivities will run from 5:30 to 7:30pm.
We will have yappetizers for pups and people, including fresh baked doggy donuts, and of course a tasty beverage (or two) to kick off your weekend.
Run your dog through, over and on top of our Agility equipment and make new friends.  Cover charge is $5 per dog, which goes directly to Retriever Rescue of Colorado.  Additionally, RROC is putting together a silent auction, so you can bid on some great stuff and help RROC at the same time!
If you're lucky enough to bring your dog with you to work, stop by on the way home.  If not, run home, leash up, and head over to Zoom Room for Doggy Disco!