March Agility Madness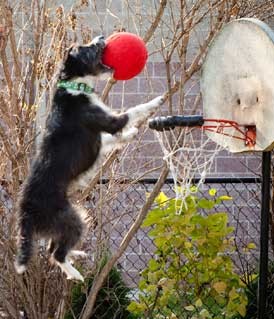 Join Zoom Room to celebrate your two favorite passions, college sports and your dog. Our March Agility Madness event will be held on Sunday, March 24th from 3:30 to 5:30 . We will start the night off with a 45 minute Introduction to Agility lesson. At each station your dog will learn how to climb the A-Frame, do the weave poles, run through a tunnel and fly over the jumps.
After your Agility workout we will have a special Zoom Room tailgate featuring beer, wings and snacks. Dogs will be able to  pig out on special basketball cookies. Dress in your team's colors to win fun prizes. Reserve your spot now, space is limited to only 15 dogs.
Cost: $35 per dog