Grand Opening!
Zoom Room Charlotte Debuts
On October 22, 2011, the Zoom Room will open its doors to celebrate the social aspect of dog ownership in Charlotte, North Carolina.
The day will include FREE dog agility classes throughout the morning and a fabulous party in the afternoon. Everything is free – and everyone is welcome!
Partnership for Pets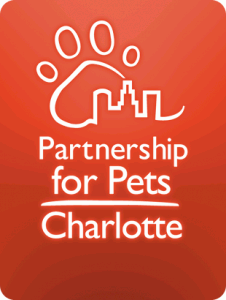 Our Grand Opening will also serve as a fund-raiser for a remarkable newcomer to Charlotte: the Partnership for Pets. The Partnership brings together the combined and common interests in animal welfare of the Humane Society of Charlotte and Charlotte Mecklenburg Animal Care & Control. They, like the Zoom Room, are committed to improving the lives of all dogs in Charlotte.
For everyone who RSVPs in advance for our Grand Opening, the Zoom Room will make a $10 donation to the Partnership for Pets. They need your support! If at all possible, we'd also ask that you bring your checkbook to make additional donations.


Additionally, Zoom Room Charlotte will donate 10% of ALL sales on October 22nd to the Partnership for Pets! If you've been wanting to get a new dog bed, collar, leash, bowl, toys, or itching to sign up for some training classes, please come do all your shopping on the day of our Grand Opening so together we can raise even more money for this great charity!
Free Dog Agility Classes
Every dog can enjoy agility training! And what better way to check it out than free! Space is extremely limited and these classes fill up fast, so please reserve your spot now. Classes will be held at 9 am, 10:30 am, Noon and 1:30 pm.
Grand Opening Party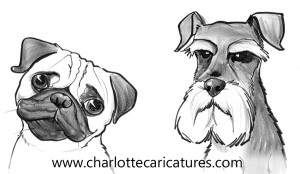 And then, from 5 pm to 8 pm, we'll host a blow-out party. Among other goodies, we'll be serving freshly brewed "Zoom Room Agility," a new line of direct trade coffee made exclusively for the Zoom Room by Intelligentsia Coffee and Tea.
Caricature artist Eric Melton will be on hand to draw a free portrait of your pup.
We'll also have treats for the pups, a Doggy Disco, music, fun, and a chance to mix and mingle among other great dog owners in Charlotte.
The party is open to all dog owners, accompanied by their dogs of course, completely free of charge. However, we do require that you RSVP in advance. And for every person who RSVP's, the Zoom Room will donate $10 to the Partnership for Pets. We'll also be accepting additional donations throughout the day and evening, so while all of the day's events are free, we ask that you please bring your checkbook and talk to the folks from the Partnership for Pets about all of the incredible work they do to improve the lives of dogs. Please help us make a difference.
We look forward to meeting you and your dog!
Can't make it to the Grand Opening?
Please stop in and visit us with your pup anytime after October 22nd. Our class schedule is already online, and you can go ahead and sign up for classes right now.
Zoom Room Charlotte
12239 N. Community House Rd.
Suite 134
Charlotte, NC 28277
TEL: (704) 900-6728
FAX: (704) 706-9166
Driving Directions: If you navigate by GPS, please be advised that your system may send you to the wrong side of I-485. Take Exit 61, then Johnston Rd North to N. Community House Rd, then turn in by Earth Fare & Red Robin.