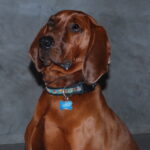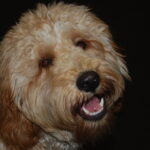 Three New Canine Good Citizens
in Monterey Bay

Meet Buster, Scooby, and Beau, the newest Canine Good Citizens in Monterey Bay. All three participated in Obedience 1 and Obedience 2 classes which prepared them to take the Canine Good Citizen test last week.
The test involves 10 separate items including Coming When Called, Accepting a Friendly Stranger, Sitting Politely for Petting, Walking Through a Crowd, and Three Minutes of Supervised Separation. They all successfully completed each item and passed with flying colors. All three have goals to go on to be Therapy Dogs and plan on attending our Therapy Dog Training.